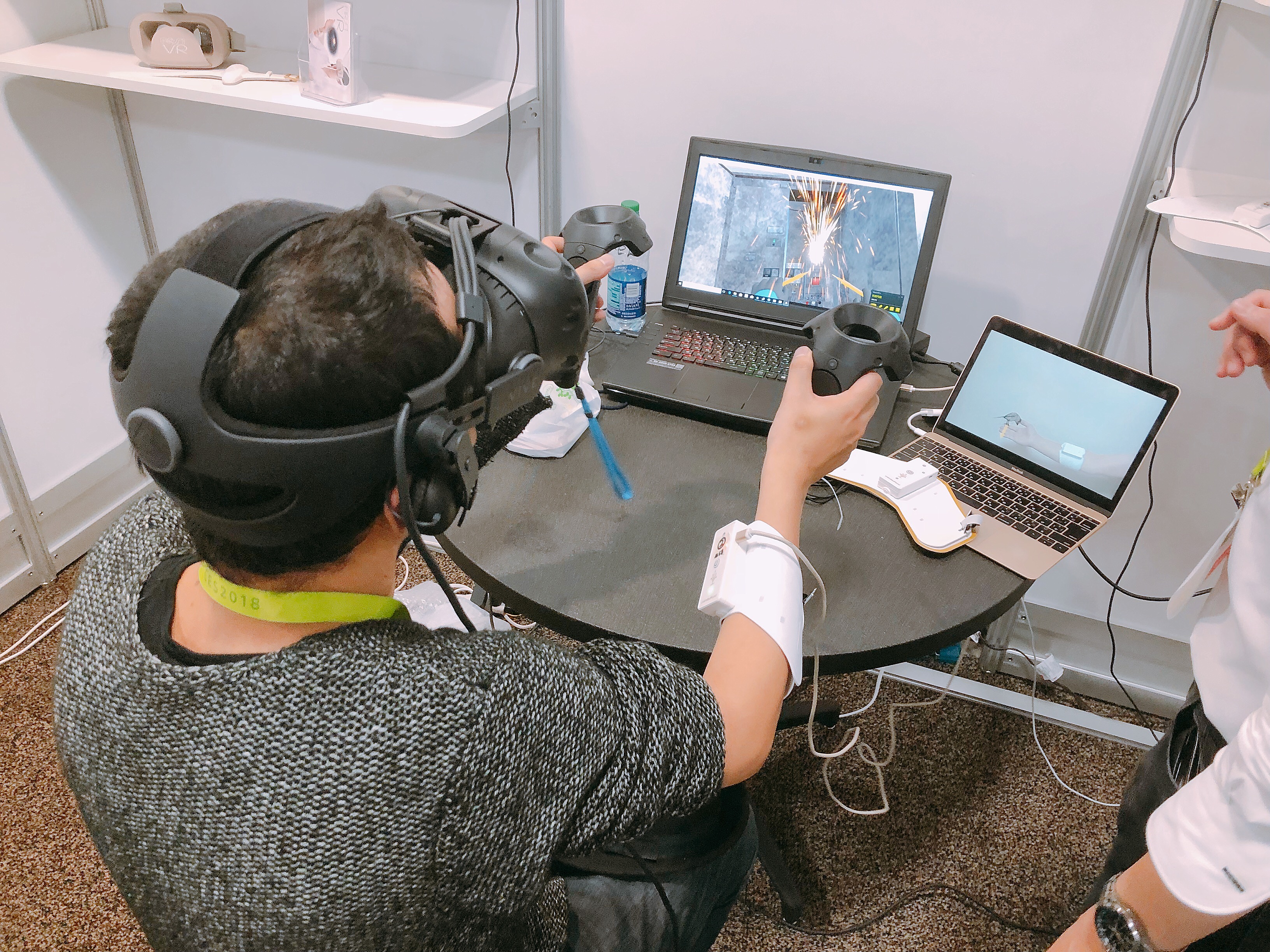 Exhibited at CES 2018. Experience a new tactile interface.
We have been exhibiting and demonstrating UnlimiteHand at "CES 2018" held January 9th – 12th in Las Vegas, Nevada.
UnlimitedHand experienced as a new tactile interface utilizing NTT 's own hitoe ® evaluation technology released in the press release on Jan, 9th.
On the day, VR contents for avoiding crisis at the work site was announced. We have experienced content that also takes into consideration the development for entertainment such as future VR theme parks.
[PRESS RELEASE]H2L and NTT develops new haptic interface with functional material hitoe®
https://www.ces.tech